Sąd uznał, że można było ujawnić tożsamość blogującego policjanta
Śr, 2009-06-17 00:06 by VaGla
»
W Wielkiej Brytanii sąd uznał, że anonimowość nie jest dla blogera prawem, a ściślej, że prasa mogła - w interesie publicznym - ujawnić dane blogera. Od razu nasuwają się pewne skojarzenia, w szczególności z takimi tekstami jak Po wczorajszej debacie w sprawie "Dziennik vs. Kataryna". Są jednak również różnice między ujawnieniem tożsamości polskiej blogerki politycznej i odkryciem przez Times danych blogera, znanego wcześniej pod pseudonimem NightJack. NightJack jest policjantem...
O sprawie pisze m.in. serwis Guardian w tekście Publish and be named: Police blogger NightJack loses anonymity. W skrócie chodziło o to, że Times odkrył tożsamość dośc popularnego blogera (aktualnie pod dotychczasowym adresem bloga widnieje komunikat: "The authors have deleted this blog. The content is no longer available"), który opisywał prawdziwe dochodzenia policyjne. Autor ten również niedawno został uhonorowany nagrodą the Orwell Prize za blogerskie dokonania (na stronie laureatów występuje jako Jack Night). W efekcie swoich sukcesów autor tego bloga zyskał zainteresowanie dziennikarzy śledczych. Gdy Times dowiedział się, że ów blog prowadzi oficer policji z Lancashire, policjant starał się nie dopuścić sądownie do tego, by gazeta opublikowała jego dane (policjant argumentował tym, że ujawnienie jego danych może narazić go na postępowanie dyscyplinarne). Sędzia jednak uznał, że bloger ten, który tygodniowo przyciągał uwagę ok. 500 tys czytelników, nie może korzystać z prawa do prywatności ("no reasonable expectation of privacy").
Sędzia David Eady stwierdził w swoim rozstrzygnięciu (do którego jednak całej treści nie dotarłem, a przydałoby się znać sygnaturę, instancję, itp.):
Those who wish to hold forth to the public by this means often take steps to disguise their authorship, but it is in my judgment a significantly further step to argue, if others are able to deduce their identity, that they should be restrained by law from revealing it.
I jeszcze:
I do not accept that it is part of the court's function to protect police officers who are, or think they may be, acting in breach of police discipline regulations from coming to the attention of their superiors.
Dane zostały ujawnione (por. źródła na końcu tekstu), a więc pewnie policjant się nie odwoływał od decyzji sędziego.
W niektórych tekstach (np. Lustracja blogerów i komentatorów, albo Rozważania o anonimowości i o przesyłaniu (niezamówionych) informacji) sygnalizowałem, że również publikujący jednoosobowo mogą być zmuszeni do ujawnienia swojej tożsamości (a to ze względu na transparentność życia publicznego - jak w przypadku pomysłów na lustrację, a to ze względu na m.in. prawa osób trzecich, by mogły mieć skuteczny środek dochodzenia roszczeń, na podobieństwo impressum w tradycyjnych mediach; nota bene w sprawie brytyjskiego policjanta sędzia również uznał, że "blogowanie" jest raczej aktywnością publiczną niż tylko prywatną komunikacją, co istotne we wszystkich tych rozważaniach). W innym zaś ujęciu: o ile platformy blogowe mogą odgrywać rolę świadczących usługi drogą elektroniczną, to przy pewnych interpretacjach może się okazać, że to sam bloger jest takim właśnie świadczącym usługi i wówczas powinien dopełnić obowiązków informacyjnych (w Polsce m.in. na podstawie ustawy o świadczeniu usług drogą elektroniczną).
Nadal uważam, że anonimowa komunikacja wspiera wolność słowa. I tak, jak przy relacji debaty "Dziennik vs. Kataryna" wskazywałem wyrok Trybunału Konstytucyjnego z dnia 10 listopada 2004 r. (Sygn. akt Kp 1/04), tak i tu wypada do niego nawiązać. TK uznał, że "anonimowy charakter uczestnictwa w zgromadzeniu publicznym jest ważnym elementem treści normatywnej konstytucyjnej wolności zgromadzeń". Trzeba pamiętać, że taka anonimowość ma swoje granice. W przypadku zgromadzeń i sytuacji rozważanej przez TK - policja nie powinna legitymować ludzi biorących udział w legalnej, spokojnej i nienaruszającej porządku publicznego manifestacji, ale jeśli taka osoba zacznie naruszać porządek - wówczas traci prawo do anonimowości, może zostać wylegitymowana.
Komentatorzy stwierdzają, że przypadek NightJack-a przyczyni się do "zabrania" prawa do anonimowości również innym blogerom. Chociaż widzę tu pewne problemy interpretacyjne, to uważam, że ten przypadek należy jednak rozpatrywać jako szczególny. Dostrzeżono m.in, że komentarze publikowane na stornie policjanta mogły zostać uznane za nielicujące z profesjonalnymi standardami zachowań, którymi powinien cechować się oficer policji ("the professional behavioural standards expected of police officers"). W polskiej dyskusji może mieć znaczenie odpowiedź na pytanie, czy każdy policjant jest jednocześnie osobą, która pełni funkcję publiczną (to ważne, ze względu na orzeczenia sądowe, por. Wyrok Trybunału Konstytucyjnego z dnia 20 marca 2006 r. (Sygn. akt K 17/05), dotyczący regulacji normującej dostęp do informacji publicznej, ograniczającej jednocześnie prawo do ochrony prywatności osób pełniących funkcje publiczne w zakresie informacji mających związek z pełnieniem tych funkcji; por. również: "Trybunalskie surfowanie legislacyjne").
Uważam, że w przypadku ujawnienia tożsamości funkcjonariusza policji, który przekazuje i komentuje informacje z prowadzonych śledztw (pytanie: jak bardzo i jak szczegółowo) - prasa mogła działać, powołując się na obronę uzasadnionego interesu publicznego w większym stopniu, niż prasa, która postanowiła ujawnić dane komentującego wydarzenia polityczne blogera (o ile wiem - Kataryna nie naruszyła prawa). Inna jest sytuacja policjanta i oczekiwania w stosunku do niego, a inna jest sytuacja "zwykłych blogerów" (cokolwiek znaczy "zwykły" i cokolwiek znaczy "bloger"). Oczywiście można się zastanawiać nad tym, czy funkcjonariusz policji ma prawo do publicznego krytykowania bzdurnej często biurokracji, albo absurdalnych poczynań swoich przełożonych - tu pewnie trzeba zapytać o te "standardy zachowań policjantów". W Polsce dyskusja na ten temat pewnie pojawi się na IFP - internetowym forum policyjnym, na którym policjanci dyskutują pod hasłem "Glino Pomóż sobie sam!".
Przeczytaj również w innych źródłach:
PS
Przeczytaj również Zwalniani za bloga - nowe zjawisko nowego społeczeństwa
Piotr VaGla Waglowski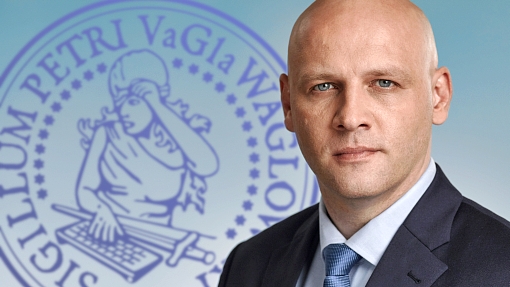 Piotr VaGla Waglowski - prawnik, publicysta i webmaster, autor serwisu VaGla.pl Prawo i Internet. Ukończył Aplikację Legislacyjną prowadzoną przez Rządowe Centrum Legislacji. Radca ministra w Departamencie Oceny Ryzyka Regulacyjnego a następnie w Departamencie Doskonalenia Regulacji Gospodarczych Ministerstwa Rozwoju. Felietonista miesięcznika "IT w Administracji" (wcześniej również felietonista miesięcznika "Gazeta Bankowa" i tygodnika "Wprost"). Uczestniczył w pracach Obywatelskiego Forum Legislacji, działającego przy Fundacji im. Stefana Batorego w ramach programu Odpowiedzialne Państwo. W 1995 założył pierwszą w internecie listę dyskusyjną na temat prawa w języku polskim, Członek Założyciel Internet Society Poland, pełnił funkcję Członka Zarządu ISOC Polska i Członka Rady Polskiej Izby Informatyki i Telekomunikacji. Był również członkiem Rady ds Cyfryzacji przy Ministrze Cyfryzacji i członkiem Rady Informatyzacji przy MSWiA, członkiem Zespołu ds. otwartych danych i zasobów przy Komitecie Rady Ministrów do spraw Cyfryzacji oraz Doradcą społecznym Prezesa Urzędu Komunikacji Elektronicznej ds. funkcjonowania rynku mediów w szczególności w zakresie neutralności sieci. W latach 2009-2014 Zastępca Przewodniczącego Rady Fundacji Nowoczesna Polska, w tym czasie był również Członkiem Rady Programowej Fundacji Panoptykon. Więcej >>