Powszechne niezadowolenie po przyjęciu przez FCC regulacji w zakresie "Net neutrality"
Wt, 2010-12-21 23:55 by VaGla
»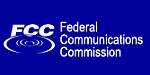 Amerykańska Federalna Komisja Łączności (tj. amerykański regulator ds komunikacji, który posiada również kompetencje kontrolne) przyjęła dziś regulacje, które "sprzedaje" jako zagwarantowanie wolności w internecie oraz otwartości internetu ("FCC ACTS TO PRESERVE INTERNET FREEDOM AND OPENNESS"). Chodzi o problem neutralności Sieci, o którym kilkakrotnie pisałem w tym serwisie. Samej regulacji nie miałem jeszcze okazji przeczytać (ponoć cały materiał ma blisko 100 stron), dostępne są za to materiały prasowe (również wydane przez poszczególnych członków Komisji, spośród których dwóch było przeciwnych przyjęcia rozporządzenia). Są też liczne komentarze. W każdym razie mamy za sobą kolejny akt w spektaklu na temat neutralności.
Pośród wielu przejrzanych komentarzy trudno znaleźć takie, które nie odnoszą się krytycznie do przyjętych przez FCC zasad. Zadowolony jest Prezydent Obama oraz wspierający go Demokraci (większość w Komisji). Wydaje się, że jeśli myślą przewodnią regulacji jest, by zakazać celowego degradowania (takie modne dziś w Polsce słowo w kontekście problemów PKP) ruchu do niektórych treści, by nie blokować dostępu do "legalnych treści", to kluczem do zrozumienia aktualnego stanu dyskusji jest konstatacja, że zakres "legalnych" treści nadal może ulegać zmianie. Innym kluczem jest to, że regulowanie sposobu, w jaki przedsiębiorstwa budują i realizują swoje modele biznesowe, wcale im się nie musi podobać. Jeszcze innym zaś kluczem jest to, że użytkownicy Sieci upatrują dostęp do niej jako swoistą usługę "publiczną"...
Materiały na temat rozporządzenia (chociaż nie samo rozporządzenie) można znaleźć na stronach Komisji: przy dacie 21 grudnia 2010: znajduje się tytuł "FCC Acts to Preserve Internet Freedom and Openness". Tam też notatka prasowa w formacie DOC oraz poszczególne stanowiska/oświadczenia członków Komisji. W serwisie YouTube opublikowano też 15 minutową relacje związaną z dzisiejszym posiedzeniem FCC: FCC Confident Net Neutrality Is Legal:
Ostatnio o net neutrality pisałem przy okazji pokazu filmu "Punk z chóru rewelersów" (por. Barbershop Punk z okazji Festiwalu Watch Docs), który poświęcony jest początkom prac FCC nad neutralnością Sieci. Tam też o sprawie filtrowania pakietów przez Comcast, co uruchomiło przesłuchania w FCC i doprowadziło do wydania przez sąd orzeczenia dot. pierwszej decyzji w sprawie działań tej spółki. Sąd uznał wówczas, że FCC nie ma możliwości prawnej do regulowania neutralności Sieci (mówiąc w pewnym uproszczeniu). Widmo orzeczenia sądu z Waszyngtonu nadal wisi nad działaniami Komisji, co potęguje głosy niezadowolenia po stronie przedsiębiorstw dostarczających "dostęp". Niezadowolenie po stronie osób zabiegających o neutralność wynika z ich oceny, że Komisja nie poszła w swej regulacji tak daleko, jakby mogła...
Zamiast rozpisywać się w szczegółach przywołam linki do niektórych z dostępnych w Sieci komentarzy po przyjęciu przez Komisję rozporządzenia (komentarzy jest już setki i tysiące):
Na końcu zacytuję fragment z materiałów prasowych, które udostępniono na stronach FCC. Wymieniono tam trzy zasady, które opisują dzisiejsze myślenie Komisji na temat neutralności Sieci: przejrzystość zasad w zakresie udostępniania usług, zakaz blokowania treści ("legalnych") oraz zakaz "nieuzasadnionej" dyskryminacji...:
(...)
Following are key excerpts from the Report and Order adopted by the Commission to preserve the open Internet:

Rule 1: Transparency

A person engaged in the provision of broadband Internet access service shall publicly disclose accurate information regarding the network management practices, performance, and commercial terms of its broadband Internet access services sufficient for consumers to make informed choices regarding use of such services and for content, application, service, and device providers to develop, market, and maintain Internet offerings.

Rule 2: No Blocking

A person engaged in the provision of fixed broadband Internet access service, insofar as such person is so engaged, shall not block lawful content, applications, services, or non-harmful devices, subject to reasonable network management.

A person engaged in the provision of mobile broadband Internet access service, insofar as such person is so engaged, shall not block consumers from accessing lawful websites, subject to reasonable network management; nor shall such person block applications that compete with the provider's voice or video telephony services, subject to reasonable network

Rule 3: No Unreasonable Discrimination

A person engaged in the provision of fixed broadband Internet access service, insofar as such person is so engaged, shall not unreasonably discriminate in transmitting lawful network traffic over a consumer's broadband Internet access service. Reasonable network management shall not constitute unreasonable discrimination.

Select Definitions

Broadband Internet access service: A mass-market retail service by wire or radio that provides the capability to transmit data to and receive data from all or substantially all Internet endpoints, including any capabilities that are incidental to and enable the operation of the communications service, but excluding dial-up Internet access service. This term also encompasses any service that the Commission finds to be providing a functional equivalent of the service described in the previous sentence, or that is used to evade the protections set forth in this Part.

Reasonable network management. A network management practice is reasonable if it is appropriate and tailored to achieving a legitimate network management purpose, taking into account the particular network architecture and technology of the broadband Internet access service. Legitimate network management purposes include: ensuring network security and integrity, including by addressing traffic that is harmful to the network; addressing traffic that is unwanted by users (including by premise operators), such as by providing services or capabilities consistent with a user's choices regarding parental controls or security capabilities; and by reducing or mitigating the effects of congestion on the network.

Pay for Priority Unlikely to Satisfy "No Unreasonable Discrimination" Rule

A commercial arrangement between a broadband provider and a third party to directly or indirectly favor some traffic over other traffic in the connection to a subscriber of the broadband provider (i.e., "pay for priority") would raise significant cause for concern. First, pay for priority would represent a significant departure from historical and current practice. Since the beginning of the Internet, Internet access providers have typically not charged particular content or application providers fees to reach the providers' consumer retail service subscribers or struck pay-for-priority deals, and the record does not contain evidence that U.S. broadband providers currently engage in such arrangements. Second this departure from longstanding norms could cause great harm to innovation and investment in and on the Internet. As discussed above, pay-for-priority arrangements could raise barriers to entry on the Internet by requiring fees from edge providers, as well as transaction costs arising from the need to reach agreements with one or more broadband providers to access a critical mass of potential users. Fees imposed on edge providers may be excessive because few edge providers have the ability to bargain for lesser fees, and because no broadband provider internalizes the full costs of reduced innovation and the exit of edge providers from the market. Third, pay-for-priority arrangements may particularly harm non-commercial end users, including individual bloggers, libraries, schools, advocacy organizations, and other speakers, especially those who communicate through video or other content sensitive to network congestion. Even open Internet skeptics acknowledge that pay for priority may disadvantage non-commercial uses of the network, which are typically less able to pay for priority, and for which the Internet is a uniquely important platform. Fourth, broadband providers that sought to offer pay-for-priority services would have an incentive to limit the quality of service provided to non-prioritized traffic. In light of each of these concerns, as a general matter, it is unlikely that pay for priority would satisfy the "no unreasonable discrimination" standard. The practice of a broadband Internet access service provider prioritizing its own content, applications, or services, or those of its affiliates, would raise the same significant concerns and would be subject to the same standards and considerations in evaluating reasonableness as third-party pay-for-priority arrangements.

Measured Steps for Mobile Broadband

Mobile broadband presents special considerations that suggest differences in how and when open Internet protections should apply. Mobile broadband is an earlier-stage platform than fixed broadband, and it is rapidly evolving. For most of the history of the Internet, access has been predominantly through fixed platforms -- first dial-up, then cable modem and DSL services. As of a few years ago, most consumers used their mobile phones primarily to make phone calls and send text messages, and most mobile providers offered Internet access only via "walled gardens" or stripped down websites. Today, however, mobile broadband is an important Internet access platform that is helping drive broadband adoption, and data usage is growing rapidly. The mobile ecosystem is experiencing very rapid innovation and change, including an expanding array of smartphones, aircard modems, and other devices that allow mobile broadband providers to enable Internet access; the emergence and rapid growth of dedicated-purpose mobile devices like e-readers; the development of mobile application ("app") stores and hundreds of thousands of mobile apps; and the evolution of new business models for mobile broadband providers, including usage-based pricing.

Moreover, most consumers have more choices for mobile broadband than for fixed broadband. Mobile broadband speeds, capacity, and penetration are typically much lower than for fixed broadband, though some providers have begun offering 4G service that will enable offerings with higher speeds and capacity and lower latency than previous generations of mobile service. In addition, existing mobile networks present operational constraints that fixed broadband networks do not typically encounter. This puts greater pressure on the concept of "reasonable network management" for mobile providers, and creates additional challenges in applying a broader set of rules to mobile at this time. Further, we recognize that there have been meaningful recent moves toward openness, including the introduction of open operating systems like Android. In addition, we anticipate soon seeing the effects on the market of the openness conditions we imposed on mobile providers that operate on upper 700 MHz C-Block spectrum, which includes Verizon Wireless, one of the largest mobile wireless carriers in the U.S.

In light of these considerations, we conclude it is appropriate to take measured steps at this time to protect the openness of the Internet when accessed through mobile broadband

Specialized Services

In the Open Internet NPRM, the Commission recognized that broadband providers offer services that share capacity with broadband Internet access service over providers' last-mile facilities, and may develop and offer other such services in the future. These "specialized services," such as some broadband providers' existing facilities-based VoIP and Internet Protocol-video offerings, differ from broadband Internet access service and may drive additional private investment in broadband networks and provide consumers valued services, supplementing the benefits of the open Internet. At the same time, specialized services may raise concerns regarding bypassing open Internet protections, supplanting the open Internet, and enabling anticompetitive conduct. We note also that our rules define broadband Internet access service to encompass "any service that the Commission finds to be providing a functional equivalent of [broadband Internet access service], or that is used to evade the protections set forth in these rules."

We will closely monitor the robustness and affordability of broadband Internet access services, with a particular focus on any signs that specialized services are in any way retarding the growth of or constricting capacity available for broadband Internet access service. We fully expect that broadband providers will increase capacity offered for broadband Internet access service if they expand network capacity to accommodate specialized services. We would be concerned if capacity for broadband Internet access service did not keep pace. We also expect broadband providers to disclose information about specialized services' impact, if any, on last-mile capacity available for, and the performance of, broadband Internet access service. We may consider additional disclosure requirements in this area in our related proceeding regarding consumer transparency and disclosure. We would also be concerned by any marketing, advertising, or other messaging by broadband providers suggesting that one or more specialized services, taken alone or together, and not provided in accordance with our open Internet rules, is "Internet" service or a substitute for broadband Internet access service. Finally, we will monitor the potential for anticompetitive or otherwise harmful effects from specialized services, including from any arrangements a broadband provider may seek to enter into with third parties to offer such services. The Open Internet Advisory Committee will aid us in monitoring these issues.

(...)
Piotr VaGla Waglowski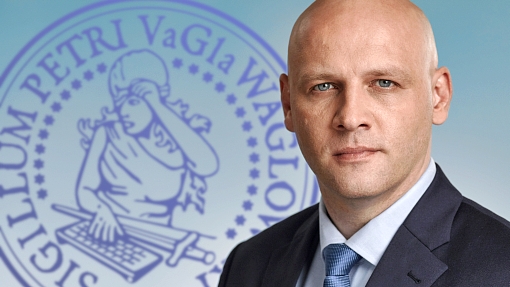 Piotr VaGla Waglowski - prawnik, publicysta i webmaster, autor serwisu VaGla.pl Prawo i Internet. Ukończył Aplikację Legislacyjną prowadzoną przez Rządowe Centrum Legislacji. Radca ministra w Departamencie Oceny Ryzyka Regulacyjnego a następnie w Departamencie Doskonalenia Regulacji Gospodarczych Ministerstwa Rozwoju. Felietonista miesięcznika "IT w Administracji" (wcześniej również felietonista miesięcznika "Gazeta Bankowa" i tygodnika "Wprost"). Uczestniczył w pracach Obywatelskiego Forum Legislacji, działającego przy Fundacji im. Stefana Batorego w ramach programu Odpowiedzialne Państwo. W 1995 założył pierwszą w internecie listę dyskusyjną na temat prawa w języku polskim, Członek Założyciel Internet Society Poland, pełnił funkcję Członka Zarządu ISOC Polska i Członka Rady Polskiej Izby Informatyki i Telekomunikacji. Był również członkiem Rady ds Cyfryzacji przy Ministrze Cyfryzacji i członkiem Rady Informatyzacji przy MSWiA, członkiem Zespołu ds. otwartych danych i zasobów przy Komitecie Rady Ministrów do spraw Cyfryzacji oraz Doradcą społecznym Prezesa Urzędu Komunikacji Elektronicznej ds. funkcjonowania rynku mediów w szczególności w zakresie neutralności sieci. W latach 2009-2014 Zastępca Przewodniczącego Rady Fundacji Nowoczesna Polska, w tym czasie był również Członkiem Rady Programowej Fundacji Panoptykon. Więcej >>