Serwis zainspirował MI
Wt, 2006-02-28 14:47 by VaGla

Inspiruję! W lutowym numerze Magazynu Internet Tomasz Kapelak opublikował obszerną recenzję serwisu prawo.vagla.pl. Dziękuje za werdykt, jednocześnie pragnę donieść, że na tak pozytywną recenzję nie zasłużyłbym, gdyby nie wykorzystany w serwisie "silnik" i wsparcie kolegów. Ja jedynie twórczo podszedłem do dostępnej w sieci (na licencji GPL) platformy do zarządzania treściami: drupal.org. No, ale css'y - i generalnie: layout - są moje! (OK. "Gmerałem" też trochę w silniku, ale tylko tyle, ile potrafi koder - hobbysta po Prawie) :) Uznałem, że warto powiedzieć kilka słów o tym Drupalu...
Już po przeczytaniu leadu artykułu zacząłem się obawiać. Autor pisze: "w dobie powszechnej komercjalizacji internetu serwisy oferujące wysokiej jakości, a przy tym darmowe informacje są bardzo cenne. Przykładem witryny tworzonej z pasją, o wysokim poziomie merytorycznym i wykonanej z zachowaniem obowiązujących standardów jest VaGla.pl Prawo i Internet". Zacząłem się obawiać - co się stanie, jak mi się noga powinie, albo - nie daj Boże - będę musiał się skomercjalizować... Wiadomo: pieluchy, małe buciki, większe buciki, jeszcze większe buciki; No ale nadal z uporem szukam żony, więc nie mam jeszcze tak wielkich wydatków ;) Ponoć jest taka metoda wywierania wpływu na ludzi - trzeba ich pochwalić na wyrost, żeby potem musieli (w sensie wewnętrznego imperatywu) sprostać roztoczonej przez chwalącego wizji. Magazyn Internet wysoko postawił poprzeczkę. Presja jest olbrzymia :)
Jeśli chodzi o Drupala - to fajne narzędzie. Moduły (wciąż rozwijane przez społeczność) pozwalają zbudować serwis niejako z klocków. Ta modułowość ma jednak swoją cenę - serwis oparty na Drupalu nie jest tak szybki i wydajny, jakby mógł być, gdyby przygotować go w sposób dedykowany dla konkretnej witryny. Jednak społeczność wciąż rozwija to narzędzie i powstają wciąż kolejne wersje (aktualnie "na tapecie" jest wersja 4.7.0 beta 4). Być może w kolejnych wersjach problemy te będą rozwiązane.
Z repozytorium modułów na pewno każdy wybierze coś dla siebie. Jeśli chodzi o moje życzenia - ktoś (ja nie umiem jeszcze) mógłby napisać moduł Biuletynu Informacji Publicznej. Co prawda zamknęłoby to "rynek" na tego typu rozwiązania oferowane obecnie, ale każdy rynek rządzi się wszak swoimi prawami. Po co kupować coś, co jest udostępniane przez społeczność nieodpłatnie? Po co wyważać "otwarte drzwi? (wiem co mówię – pracowałem w kilku zespołach nad dedykowanymi rozwiązaniami webowymi, ba! nawet kierowałem nimi). Natomiast warto zapłacić za dostosowanie takiego rozwiązania do własnych potrzeb i następnie jego konserwację (zatem byłaby jednak jakaś cena, ale nieporównywalnie niższa).
Serwis prawo.vagla.pl ma obecnie ponad 6 tys. artykułów. Przykładowo jedynie - Ministerstwo Spraw Wewnętrznych i Administracji ma ich 3768. Jeszcze nie oszalałem, by porównywać się z jakimkolwiek ministerstwem, ale jeśli ja (skromny prawnik bez wykształcenia informatycznego) mogę prowadzić serwis zyskujący pozytywne recenzje w branżowych miesięcznikach (i to w dziale poświęconym webmasteringowi), to myślę, że organizacja państwowa (mojego państwa) również jest w stanie sprostać wymogom rzetelnego informowania obywateli, wymogom dostępności, przejrzystości, generalnie – wymogom dobrej roboty webmasterskiej. To nie musi być sztuka i wodotryski. Wystarczy dobre rzemiosło. I właśnie dlatego warto pochwalić wspomniane wyżej MSWiA, które doprowadziło do tego, by w ramach serwisu tego ministerstwa znalazła się wydzielona część spełniająca wyśrubowane kryteria dostępności (potrójne A) a co w tej sytuacji oczywiste - także standardy semantycze wykorzystanego języka opisu dokumentu. Można też liczyć, że za przykładem tego ministerstwa (odpowiedzialnego wszak za informatyzację) pójdą też inne ministerstwa i agendy rządowe.
Wracając do Drupala: oczywiście są też niebezpieczeństwa. Niektórzy pamiętają zapewne, jak mi padła baza danych na początku migracji. Przydają się nabyte na studiach umiejętności szybkiego czytania podręczników (uważam, że na Prawie i Administracji też powinni uczyć zarządzania prawami i administracji systemami i bazami danych ;) Co do szybkiego czytania - MySQL Podstawy (280 stron) "łyknąłem" w 5 godzin. Co ważniejsze - udało mi się potem poprawić błąd. Przyznaję - słuchałem również rad życzliwych kolegów. Bez nich nie dałbym też rady postawić tego silnika wcześniej.
Tak więc, jeśli serwis zasłużył na pozytywny werdykt - sukces ten jest nie tylko moim udziałem. A jeśli ma wady - to jedynie przez moje lenistwo. Nie wszystko jeszcze ogarnąłem :)
Panie Tomku! Jest tak jak Pan napisał w artykule, a nawet jeszcze lepiej, bo od samego początku jestem w stanie każdemu użytkownikowi udostępnić inne "skórki" :) Zresztą Drupal ma taką opcję wbudowaną. Co więcej - wraz z dystrybucją można pobrać różne szablony i layouty i w panelu administracyjnym da się ustawić, by użytkownicy sami sobie wybierali sposób prezentacji treści! Ja jednak nie pozwoliłem im na to. Z jednej strony by nie rozmywać "wizerunku serwisu", z drugiej - by czerpać satysfakcję z katowania użytkowników moimi pomysłami na laytou :)
Kasat z eGospodarka.pl (pozdrawiam) powiedział ostatnio, że będę mógł w "za chwilę" żyć ze stawiania takich Drupali innym. Kto wie? Postawienie takiego serwisu to dwa dni pracy (wraz z instalacją wybranych wcześniej potrzebnych modułów). Jeden dodatkowy dzień na css'y i grafiki. (No dobrze - czasem to trwa znacznie dłużej). Reszta to - jak w przypadku tego serwisu - 9 lat gromadzenia treści...
Piotr VaGla Waglowski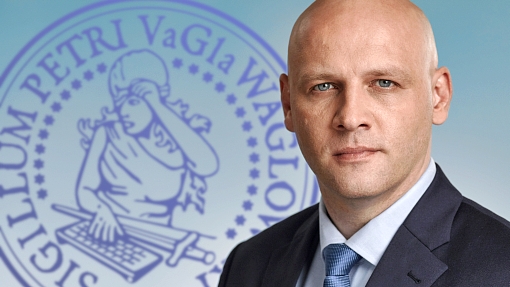 Piotr VaGla Waglowski - prawnik, publicysta i webmaster, autor serwisu VaGla.pl Prawo i Internet. Ukończył Aplikację Legislacyjną prowadzoną przez Rządowe Centrum Legislacji. Radca ministra w Departamencie Oceny Ryzyka Regulacyjnego a następnie w Departamencie Doskonalenia Regulacji Gospodarczych Ministerstwa Rozwoju. Felietonista miesięcznika "IT w Administracji" (wcześniej również felietonista miesięcznika "Gazeta Bankowa" i tygodnika "Wprost"). Uczestniczył w pracach Obywatelskiego Forum Legislacji, działającego przy Fundacji im. Stefana Batorego w ramach programu Odpowiedzialne Państwo. W 1995 założył pierwszą w internecie listę dyskusyjną na temat prawa w języku polskim, Członek Założyciel Internet Society Poland, pełnił funkcję Członka Zarządu ISOC Polska i Członka Rady Polskiej Izby Informatyki i Telekomunikacji. Był również członkiem Rady ds Cyfryzacji przy Ministrze Cyfryzacji i członkiem Rady Informatyzacji przy MSWiA, członkiem Zespołu ds. otwartych danych i zasobów przy Komitecie Rady Ministrów do spraw Cyfryzacji oraz Doradcą społecznym Prezesa Urzędu Komunikacji Elektronicznej ds. funkcjonowania rynku mediów w szczególności w zakresie neutralności sieci. W latach 2009-2014 Zastępca Przewodniczącego Rady Fundacji Nowoczesna Polska, w tym czasie był również Członkiem Rady Programowej Fundacji Panoptykon. Więcej >>